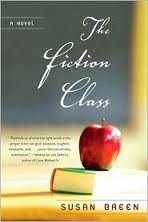 It started with a literary novel, "The Fiction Class" by Susan Breen. Going into 2013, Algonkian Writer Conferences have successfully assisted and networked writers into more than four dozen agent and publishing contracts covering all genres. Tin House and Squaw Valley, MOVE OVER! More information found here. 
---
Simon and Schuster has recently published Lipstick in Afghanistan, an upscale women's fiction by Roberta Gately. We just received a wonderful note from Roberta thanking the Algonkian Writer Conferences.
---

Ann Garvin's On Maggie's Watch, is out from Berkeley. Our Algonkian Writer Conference staff played a big role in making this important literary project come to life, and huge congrats to Ann for writing it! More information can be found on Annie's site. 
---

Gina Damico's YA Fantasy grim reaper novel, Croak, was sold to Julie Tibbott at Houghton Mifflin in a two-book deal by Tina Wexler at ICM--project acquired from the Algonkian Writer Conference pitch event in New York. Thank you, Gina!
---

Viking recently chose Algonkian Writer Conference novel (and Amazon Contest Placer), In Malice Quite Close, by Algonkian vet, Brandi Reissenweber who won't stop thanking us! MQC is due for publication in early 2011.
---

Berkley Books now informs us they have two books under contract from the NYC Pitch. The latest is an upscale fiction by by Katharine Britton (the title currently in flux). Thanks to agent Jennifer Unter for representing this fine novel to Jackie Cantor, Berkley editor.
---
Sujatha Hampton's new novel, As it Was Written (formerly Evermore), is available from Amazon. Congrats to Sujatha and Thomas Dunne. Algonkian take a bow!

ABOUT THE SF WRITE TO MARKET CONFERENCE
8/16 - 8/18/13 . All Genres . $395


WTM event benefits and our $1000.00 Best First MS Prize
Why is WTM Unique Among Conferences?

The WTM is a writer conference event designed to be unique, pragmatic, and productively honest in terms of the professional evaluations of your novel or work-in-progress, and in the overall approach which places you on a realistic path to potential publication. Prior to arrival you will be provided with an array of pre-conference work and readings that focus on making your novel more competitive, the Write to Market Conference Study Guide, as well as a login to an Algonkian private online forum that provides an array of critical novel elements you must address prior to the conference. At the event itself you will engage in network pitch sessions and interact with top list-building agents who will be present on the final day to provide connection and advice in proportion to your needs; and in contrast to other events, you will be trained to properly pitch your novel prior to the sessions.



So what does the market really want? Reality check time. 150,000 or more in this country are struggling to write first novels, thousands of manuscripts flooding agent offices, but only a few hundred at most will ever be published by a major house. Why? ... This unique writer conference was developed by the editors and authors at Algonkian Writer Conferences to provide you, the aspiring author, with not only network connections, but comprehensive, hands-on experience utilizing the craft skills, insider advice, and hard-to-swallow facts you must possess before you can even hope to get a first novel successfully published in this tougher-than-ever market.




After completing this event, you will understand how to:
Display the craft, voice, and narrative verve that will put you on top even with the most discriminating editor or agent.
Develop a reality check-list for all major structural and narrative issues that profoundly affect your novel.
Reevaluate your novel premise, development, and all else in a manner the market demands and rewards.
Demonstrate how to build your "platform"--publishers are now looking for solid credentials more than ever.
Forever avoid the pitfalls of the query and pitch process.
Use crucial must-knows to stop the rejection cycle, and write from the heart with newfound smarts.
Do whatever is necessary to make an agent or editor feel confident in promoting your novel.



GETTING PUBLISHED BY A MAJOR HOUSE

In today's environment, you will face more obstacles than ever. An aspiring author attempting to write the breakout novel must not only create a high concept novel premise that rings with "ca-ching" but must avoid all the common pitfalls in title, hook, early character development, prose craft, and ongoing narrative composition. Sound complicated? Well, it is. Welcome to reality! Writers unable to fulfill the many and picky demands of discriminating agents and editors will be rejected every time, and usually within seconds after reading the first page (or even the first line--no kidding).




EVERYONE IS LOOKING FOR REASONS TO REJECT

Why shouldn't they? Hundreds of projects are right behind yours, all clamoring for publication, all written by ambitious yet soon-to-be-disillusioned writers who believe all they ever needed for success was Writer's Digest and their local critique group to get it all straight.

After working with writers for many years, we know that isn't true.
Ken Atchity, film producer and literary manager, has launched many books and films. His life's passion is finding great storytellers and turning them into bestselling authors and screenwriters. As well as being a famed literary agent at AEI, he has produced 30 films.



Penny Warner, author of The Connor Westphal Mystery Series, will be a guest author at the WTM. She has had over 50 books published, fiction and non-fiction. Her books have won national awards, garnered excellent reviews, and have been printed in 14 countries.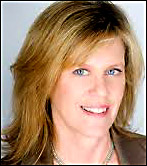 BJ Robbins opened her Los Angeles-based agency in 1992 after a long career in book publishing in NY. She started in publicity at Simon & Schuster and was later Marketing Director and then Senior Editor at Harcourt. Her agency represents quality fiction, both literary and commercial, and general nonfiction.








---
"A small misstep derails several lives ..." David Klein's debut novel, Stash, from Broadway Books by way of Algonkian events and smarts. Now available from Amazon. This kind of success is habit forming.
---

Randy Meyer's new novel, Murderer's Daughters (formerly Adopting Adults), is now available from Amazon. Congrats to Randy and her editor Hilary Teeman. Huge congrats to the NYC Pitch!