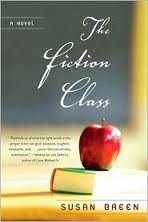 It started with a literary novel, "The Fiction Class" by Susan Breen. Going into 2016, Algonkian has successfully assisted and networked writers into dozens of agent and publishing contracts covering all genres. Tin House and Squaw Valley, MOVE OVER! More information found here. 
---
BOOKS AND CAREERS LAUNCHED BY ALGONKIAN

SF WRITE TO MARKET CONFERENCE
10/18 - 10/21/16 . All Genres . $595


 The writer conference that begins before you arrive.




Contact Information

The Algonkian Writer Conference Director is the primary contact for the WTM. You can leave a message at the Algonkian 800# below, or send an email. Please read the FAQ and the rest of the website. If the question is important and not covered on the website, give us a call.

Please note, WTM does not make reservations, shuttle arrangements, or provide meals. We are not a literary agency or a consulting firm. If you require editorial expertise or agent recommendations you should attend the event.
Email: info (at) algonkianconferences.com

Phone: 1-800-250-8290

Address:

Algonkian Writer Conferences
2020 Pennsylvania Ave., NW
Suite 443
Washington, D.C. 20006


This newly formed conference is managed and owned by Algonkian Writer Conferences. No different than the several Algonkian events, it is a strong and comprehensive foundation-building experience for aspiring authors and fiction writers of all genres.


The WTM will take place in Corte Madera, just 20 minutes north of San Francisco, and less than an hour from Napa Valley, Point Reyes, Sausalito, and other points.





---