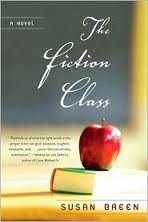 It started with a literary novel, "The Fiction Class" by Susan Breen. Going into 2016, Algonkian has successfully assisted and networked writers into dozens of agent and publishing contracts covering all genres. Tin House and Squaw Valley, MOVE OVER! More information found here. 
---
---
BOOKS AND CAREERS LAUNCHED BY ALGONKIAN

SF WRITE TO MARKET CONFERENCE
10/18 - 10/21/16 . All Genres . $595


 WTM event benefits and our Frequently Asked Questions.




Frequently Asked Questions





How do I benefit from attending this event?

Upon completing this event, you will understand how to:

Display the craft, voice, and narrative verve that will put you on top even with the most discriminating editor or agent.
Develop a reality check-list for all major structural and narrative issues that profoundly affect your novel.
Reevaluate your novel premise, development, and all else in a manner the market demands and rewards.
Demonstrate how to build your "platform"--publishers are now looking for solid credentials more than ever.
Forever avoid the pitfalls of the query and pitch process.
Use crucial must-knows to stop the rejection cycle, and write from the heart with newfound smarts.
Do whatever is necessary to make an agent or editor feel confident in promoting your novel.

 



What is the origin of this new writer conference?

This writer conference was originated by the people who bring you Algonkian Writer Conferences and the NYC Pitch Conference. It is designed to be a first conference, i.e., an event that provides the aspiring commercial author with a comprehensive overview of what the current market demands from a writer. It also provides detailed pre-event assignments and readings, as well as the Algonkian Competitive Fiction Guide.

 



What genres are you looking for?

General and upscale fiction, literary fiction, cozy and other mystery, historicals, thrillers, crime/detective, SF/Fantasy, YA Fantasy, YA non-fantasy, urban fantasy, serious and light women's fiction, paranormal romance, erotica, and romance. All genres benefit from the interactions, agent advice, pre-event screening, and the content of the pre-event assignments which include craft and structural techniques that give writers an edge in today's market. See the schedule for more details on conference topics.

 



Do I have work to do ahead of time?

Yes. You have a number of readings and novel-building study guides and assigments. It's substantial, we agree, but make no mistake, it is more focused and pragmatic than anything taught at any writer conference or MFA program. If this isn't the case, feel free to write us with an objection; and if you are serious about writing a competitive novel, you will faithfully accomplish the tasks. Please take time to review pre-event work on this page.

 



What kind of experience is necessary?

We ask that potential attendees be serious about their calling and their tasks, and also possess a level of writing experience that will enable them to benefit other members.

 



Do I have to have a complete MS?

No. You can attend with only a concept, or with nothing at all. We feel that the training and interactions at the conference, as well as the pre-event tasks, will have a dramatic impact on your creative process.

 



Will I get to pitch agents? How much time do I have?

Yes. We open to the doors to agent pitch sessions on Sunday morning. Attendees are provided with 200 word pitch models ahead of time. The point is to make the pitch professional and concise enough to cover the major points agents want to hear, and to allow more time for post-pitch dialogue. There are no bells or timers, and no running for lines. The agents are also there to help you evolve as a writer.

 



How big is this conference? How much does it cost? What is included?

We expect 80 to 110 attendees for this west coast event. The entire cost is $595.00 for tuition and there are no other fees. Attendees have their choice of where to stay. Meals are not included, but there will be continental breakfast and coffee, etc., in the conference rooms.

 



Is there any extra charge for the supplemental workshops on short fiction and pitching?

No. These are optional, but highly recommended for serious writers.

 



Where is the event and where do I stay?

In Corte Madera, California, just north of San Francisco. All information regarding location and lodging can be found here.

 


This newly formed conference is managed and owned by Algonkian Writer Conferences. No different than the several Algonkian events, it is a strong and comprehensive foundation-building experience for aspiring authors and fiction writers of all genres.


The WTM will take place in Corte Madera, just 20 minutes north of San Francisco, and less than an hour from Napa Valley, Point Reyes, Sausalito, and other points.





---

---