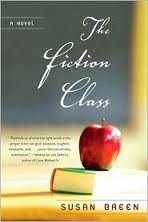 It started with a literary novel, "The Fiction Class" by Susan Breen. Going into 2016, Algonkian has successfully assisted and networked writers into dozens of agent and publishing contracts covering all genres. Tin House and Squaw Valley, MOVE OVER! More information found here. 
---
BOOKS AND CAREERS LAUNCHED BY ALGONKIAN

SF WRITE TO MARKET CONFERENCE
10/18 - 10/21/16 . All Genres . $595


 WTM event benefits and our Frequently Asked Questions.




Location of The Write to Market Event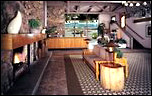 Corte Madera Inn, 20 minutes north of San Francisco. Centrally located near Muir Woods, Sausalito, Sonoma and Napa Valleys, and Point Reyes National Seashore. We recommend San Francisco International if you are staying at the Corte Madera Inn (they have a shuttle directly to the BW). A list of shuttles to Corte Madera can be found here.

Hyatt-quality rooms are available for $140.00 per night (WTM rate). We highly recommend this hotel for your stay not only because it is the best lodging in the area, but also because it is the location of the conference. Great restaurants are also directly across the street and nearby.

However, if this doesn't work for you, we highly recommend using HOTWIRE.COM to obtain very satisfactory lodging in the San Rafael or Richmond/Pinole (across the Bay--20 minute drive across Richmond Bridge with a gorgeous view of the Bay). Below is an example of their 2 and 3 star lodging options we have used and found to be perfectly fine. The ratings are not based on the cleanliness or comfort of the lodging, rather on total amenities such as gym, breakfast, water view, etc. We have stayed in very good Comfort Inn-quality rooms for $60.00 per night and less. Examples below.









More Lodging in Area

Below are choices for other motels in the Corte Madera area (not counting San Francisco). If need be, we also recommend searches on Orbitz and Hotwire for special rates (as noted above).






This newly formed conference is managed and owned by Algonkian Writer Conferences. No different than the several Algonkian events, it is a strong and comprehensive foundation-building experience for aspiring authors and fiction writers of all genres.


The WTM will take place in Corte Madera, just 20 minutes north of San Francisco, and less than an hour from Napa Valley, Point Reyes, Sausalito, and other points.





---

---