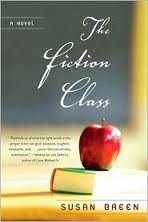 It started with a literary novel, "The Fiction Class" by Susan Breen. Going into 2016, Algonkian has successfully assisted and networked writers into dozens of agent and publishing contracts covering all genres. Tin House and Squaw Valley, MOVE OVER! More information found here. 
---
BOOKS AND CAREERS LAUNCHED BY ALGONKIAN

SF WRITE TO MARKET CONFERENCE
10/18 - 10/21/16. All Genres . $595


The writer conference that begins before you arrive.
Application and Registration for WTM
Registration for the October 2016 conference is $595.00 on or before the dates noted below, and $695.00 afterwards. This fee covers all conference events, workshops, and pitch sessions. There are no other fees associated with the conference.

BTW, We've moved the event to the weekdays to facilitate less expensive flights and hotel accommodations for our attendees.
*** NOTE: before you can register you must apply by email to Algonkian via APPLICATIONS (AT) ALGONKIANCONFERENCES.COM with the subject line: APPLICATION - WRITE TO MARKET and include in the body of the email:

Your full name, contact mail, and best phone #
A short note of introduction
Genre of your novel
Title
Short description or synopsis of 100 - 300 words
500 words of your best writing

You will receive a reply to your application within five business days or less. We assure you of that.

Once you receive a reply in the positive, you can return here and register.
---

IF YOU DO NOT WISH TO REGISTER BY CREDIT CARD, PLEASE MAIL A CHECK (PAYABLE TO Algonkian Writer Conferences) VIA
CERTIFIED MAIL TO

ALGONKIAN Write to Market
2020 PENNSYLVANIA AVENUE, NW
SUITE 443
WASHINGTON, D.C. 20006.

REFUND POLICY: within 30 days of conference date, full refund, and credit for a future event after 30 days.