SF WRITE TO MARKET CONFERENCE
10/18 - 10/21/16 . All Genres . $595


 WTM event benefits and our Frequently Asked Questions.




Agent Faculty and Presenters

Our faculty is a combination of experience and desire. We choose to work with agents and editors who are not only connected, affable, and wise, but also list-building and willing to listen and work with new writers. Agencies represented at our pitch sessions include Veritas Literary, Nancy Ellis Agency, Kimberley Cameron and Associates, Fuse Literary Agency, AEI Film and Literary Agency, Larsen Pomada Agency, Felicia Eth Agency, D4EO Agency (the famous Pam), and Andy Ross Agency. All of the agents are actively looking for new clients.



WTM Presenters and Panel Moderators
Ann Garvin

Ann Garvin is the author of ON MAGGIE'S WATCH and THE DOG YEAR (Berkley Penguin). She is an award winning short story writer with a host of fiction and nonfiction publications ranging from The Potomac Journal to Health Psychology. A compelling and humorous speaker, Ann is a literary crowd-pleaser. She understands flawed characters, and as a bonus, knows how to write humor. "ON MAGGIE'S WATCH shows how we thrive, how we go on, in a life that's neither perfect nor fair," writes bestselling author, Luanne Rice. Ms. Garvin also teaches creative writing in the Masters of Fine Arts program at Southern New Hampshire University.



Michael Neff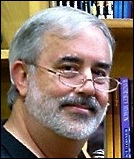 Michael Neff is the founder and director of Algonkian Writer Conferences and the New York Pitch. His greatest satisfaction stems from helping dedicated fiction writers become commercially published. As an agent, he is actively searching for high concept projects that can be transformed into films or books, or both. He is one of two Developmental Executives for Story Merchant and AEI Films in Los Angeles. His recent and upcoming agent deals include RISE OF THE AMERICAN CORPORATE SECURITY STATE (Berrett-Koehler) by Beatrice Edwards, MURDER AT BARCLAY MEADOW (Thomas Dunne) by Wendy Eckel, THE FIVE PENS OF JOHANNES by Richard Hacker, and MY LIFE BEHIND BRAS - A MAMMOIR by Lori Kaplan. Novels he has ushered to commercial publication as a developmental editor and conference workshop organizer include THE EDGE OF NORMAL by Carla Norton, THE WISDOM OF HAIR by Kim Boykin, ORPHAN 8 by Kim Van Alkemade, DARK TURNS by Cate Holahan, THE GOAT WOMAN OF LARGO BAY by Gillian Royes, and THE FICTION CLASS by Susan Breen, among others. More about his own publications can be found here.



Penny Warner

Penny Warner, author of The Connor Westphal Mystery Series, will be a guest author at the WTM. She has had over 50 books published, fiction and non-fiction. Her books have won national awards, garnered excellent reviews, and have been printed in 14 countries, including Russia, France, Spain, Germany, Holland, Australia, Canada, Indonesia, India, Israel, Poland, Japan, and China. She has appeared on national television programs including "Parent Sense," the "Later Today" show, "HGTV," "Channel 7 News," "People Are Talking," "Mornings on 2," and dozens of others. In her spare time, she writes a weekly newspaper column on family life.



New Conference Faculty
Nancy Ellis

The Nancy Ellis Literary Agency (NELA) has a new vision for its clients after nearly 36 years in the publishing business. That new vision has three components: types of books being offered to publishers, an expanded client/agent relationship, and expansion into electronic publishing. Nancy's range of new projects, both Fiction and Non-Fiction, include on the Fiction side literary fiction, environmental and psychological thriller, contemporary angst, and humor-driven adventure. On the Non-Fiction side, include memoir. Children's titles, ranging from picture book to Young Adult are all in the fantasy category.



Felicia Eth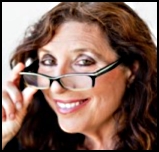 Felicia Eth began her career working in the Story Departments of both Warner Brothers and Palomar Pictures. Later, she became a senior agent at Writers House Inc in NY where she worked for 9 years, handling both her own list of clients as well as overseeing paperback, serial and movie sales for the small publishers that the agency represented. Among cients whose careers Ms. Eth launched while at Writers House, are Armistead Maupin, Octavia Butler and Steven Dixon. She worked briefly as the WestCoast acquiring editor for St. Martin's Press before leaving to open her own agency. Felicia is looking for literary accessible fiction, historical and suspense novels with a literary bent that transcend genre, novels with a magical realism and/or a multicultural element, and narrative nonfiction including memoir.



Conference Faculty
Ken Atchity
Ken Atchity, film producer and literary manager, has launched many books and films. His life's passion is finding great storytellers and turning them into bestselling authors and screenwriters. As well as being a famed literary agent at Story Merchant, he has produced 30 films. More information and his filmography can be found here.



Kimberley Cameron
Kimberley Cameron was the co-founder of Knightsbridge Publishing Company with offices in New York and Los Angeles. In 1993 she became partners with Dorris Halsey of The Reece Halsey Agency, founded in 1957. Among its clients have been Aldous Huxley, William Faulkner, Upton Sinclair, and Henry Miller. She opened Reece Halsey North in 1995 and Reece Halsey Paris in 2006. Her associate Elizabeth Evans opened Reece Halsey New York in 2008, and in 2009 the agency became Kimberley Cameron & Associates. Kimberley has been a guest speaker at numerous writer's conferences over the years. She is looking for exceptional writing in any field, particularly writing that touches the heart, and makes us feel something. She's been successful with many different genres, and especially loves the thrill of securing representation for debut authors.



David Cole
David has spent almost 30 years in book publishing with stints in editing, production, publicity, marketing, and management. His company, Bay Tree Publishing, focuses on nonfiction works in the areas of business, personal finance, psychology, health, and current affairs. He is the author of three nonfiction books, including The Complete Guide to Book Marketing. The Founder and first President of the San Francisco Bay Area Book Festival, he also served as an instructor in the University of California Extension certificate program in publishing. He has served on the Board of Directors of the Independent Book Publishers Association and the Northern California Book Publicity and Marketing Association.


Michael Larsen

Michael Larsen, together with Elizabeth Pomada, founded the first literary agency in San Francisco in 1972, and since that time they have helped hundreds of authors to achieve successful publication of their books. Recent manuscripts represented and sold to Pantheon, Warner, Berkley, and Tor.




Isabella Michon
Isabella is a former TV and radio producer with more than 25 years of publicity and promotion experience. She has worked with many bestselling and award-winning authors including Deepak Chopra, Clive Barker, Day in the Life series co-creator David Cohen, and Robert Thurman, who Time named as "one of the 25 most influential people". Isabella's bookings include USA Today, NBC Nightly News, CBS This Morning, The Associated Press, NPR, CNN, The Tom Snyder Show, and the front page of The Wall Street Journal.


Mary Moore

Mary C. Moore started her career in publishing as a writer. She graduated from Mills College with an MFA in Creative Writing. After freelancing for two years as an editor and writer in non-literary sectors, she began an internship with Kimberley Cameron & Associates in the fall of 2012. She appreciates literary fiction and is open to various styles. She is also looking for unusual fantasy, grounded science-fiction, and atypical romance. Strong female characters and unique cultures especially catch her eye.



Elizabeth Pomada

Elizabeth, together with Michael Larsen, founded the first literary agency in San Francisco in 1972, and since that time they have helped hundreds of authors to achieve successful publication of their books. Recent manuscripts represented and sold to Pantheon, Warner, Berkley, and Tor. Three novel ms were recently selected from Algonkian workshops to be represented by her agency.



Chiara Rosati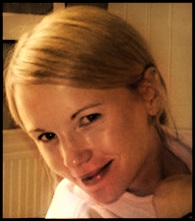 Associate Chiara Rosati attended Middlebury College in Vermont where she cultivated her love for literature and mastered the Italian language. Prior to joining Veritas, she served as legal counsel to emerging companies in Silicon Valley. Chiara's passion for nuanced expression in the written form, combined with her devotion to nurturing clients and their creations, fuels her artistic mission: that of helping noteworthy manuscripts make the transformative journey into published works. She is looking to represent Literary Fiction, Middle Grade, Young Adult, New Adult, and Narrative Nonfiction.



Andy Ross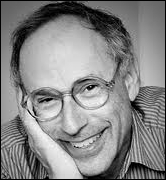 Andy Ross is actively seeking to represent books in narrative non-fiction, literary and upmarket fiction, and young adult fiction including YA fantasy. He also represents mysteries and thrillers. He has served on the faculty of numerous writers conferences and has conducted workshops on writing. He is a member of the Association of Author Representatives (AAR) and is the former owner of the legendary Cody's Books in Berkeley, California.


Jennifer Chen Tran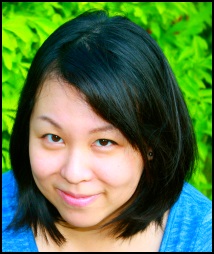 Jennifer is an Associate Agent at Fuse Literary acquiring both fiction (general, literary/upmarket, and genre) and non-fiction. Prior to joining Fuse Literary, Jennifer was principal and owner of Penumbra Literary LLC. She has also interned at Zachary Shuster Harmsworth literary agency, was an editorial and publicity intern at Hunter House Publishers. Jennifer obtained her Juris Doctor from Northeastern School of Law in Boston, MA, and a Bachelors of Arts in English Literature from Washington University. Jennifer believes in building fulfilling and life-long writing careers and is honored to work with her client writers.



Pam van Hylckama Vlieg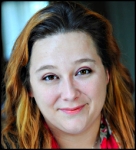 Pam van Hylckama Vlieg started her literary career as assistant to Laurie McLean, of Foreword Literary Agency, in early 2012. By April Pam was promoted to Associate Agent. In her first two years as an agent, Pam brokered 24 deals, with such publishers as Knopf, Scholastic, NAL, ACE, Grand Central, and others. She joined D4EO in June 2014, where she will continue to build her list. Pam is looking for chapter Books in all genres, high concept young adult; middle grade fantasy and contemporary; historical and contemporary romance, urban fantasy, paranormal, and epic/high fantasy.